I am a hair care products junky as I've been trying so many new products until today from well-know expensive hair care line to those you can find in boots for under £6. The reason I didn't stay for one specific product is just because I was not 100% satisfied with them. But after Using Herb Club hair mask, shampoo, and conditioner, I fell in love. They made my hair so shiny and soft ever before. They even calmed my itchy scalp only after one use. I think that proves Herb Club products are good for the health of the hair from roots to the end. Thanks to Basilio he saved my hair. Definitely recommend!
I am absolutely in love with my new Herb Club products. I have been using the shampoo, conditioner and hair mask for the past three weeks (hair mask once weekly) and already my hair feels amazing! You can really tell the difference from any other products on the market even after the first wash...these actually do what they say!! My hair looks and feels stronger, healthier, shinier and most importantly it has more volume (I have always previously struggled with my hair as it is very fine and flat). I have been raving all about this product to all of my friends and I would definitely recommend it to anyone regardless of your hair type! Thank you Basilio for making such a wonderful product!!!

Lots of love, Katie xx
Herb Club Products are, without any doubt, the best you can find on the market. Finally, I have found a range of hair products that can solve my hair problems. I have very thin hair that get greasy very quickly, damaged by pollution and hair straightener. I used to wear a ponytail every day. Just after one application of the HC Shampoo and conditioner my hair look healthier, softer, stronger and with more volume. My partner is using HC products as well as he suffer of dermatitis and sensitive scalp. He is now very happy, his hair are now much stronger and the scalp is not itchy anymore. I definitely recommend those products to everyone, you will never go back to your old shampoo.

Lara.
I bought the shampoo, conditioner and mask. I have been using them for a couple of weeks now. My hair (which was very dry) looks and feels a lot healthier and people are telling me that it also looks thicker. I love these products, particularly the mask! Thank you!

Jaga from Ealing
I've been using Herb Club for one week and I've already noticed the results. My hair is softer and shiny. Also my friends say that my hair looks different. I'm losing less hair and I need to wash it less frequently than before. I'm really satisfied with the product and I would strongly recommend everybody to try it.

Silvia
Dear Isabella & Basilio, I just wanted to email you to thank you for the wonderful Herb Club hair products. The products are really delightful. They smell wonderful and you can tell straight away that they are not full of lots of nasty chemicals. My hair feels clean, bouncy and full after using them. I particularly like the hair mask which left my hair feeling totally replenished and nourished. Thank you very much for recommending these products and good luck with the future!

Jess (Customer at Lavendar Hair & Beauty)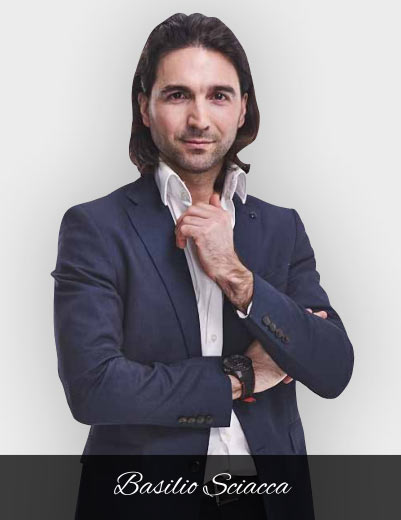 "I consider myself the Mixologist of herb and plant based natural beauty. Wherever I travel in the world I like to discover all the local herbal beauty secrets and amazing local ingredients. Many of these ingredients have been successfully used by different cultures for centuries – I collect and analayse the beneficial effects of the individual ingredients and create potent combinations to increase the efficacy and manufacture unique, compelling scents."